If you knew that anything was possible and you were guaranteed to succeed, what would you do?
If you are like most people, you might see bits and pieces of what you want to happen, or you might be afraid to dream for fear of being disappointed, so the vision of your future is just a blank canvas.
If your future is fuzzy or non-existent, you probably are experiencing life without direction. You may feel stuck, stagnant, unhappy, and disillusioned.
Has your life turned out the way you thought it would?
If not, are you focusing all your energy on what went wrong, or are you creating a brilliant, bright future?
Now is the time to see your bright future!
You can have the love-filled, exciting, happy life you desire. All you have to do is get very specific about what you want and stay connected to that vision every day.
Here are 3 key steps to seeing your bright future with clarity:
#1 – Ask yourself, "What do I really want? What would I love? What would my life look like if I were living as my most magnificent Self? What would life look like if I were living totally empowered?"
Would you have a deeply connected, loving, and passionate relationship? How about letting that sensual, vibrant, healthy body come out to play? What about an exciting career that's not only fulfilling but catapults you out of bed every morning with unbridled enthusiasm for the day? Is your bank account big and fat allowing you to travel to those bucket list places and have that magnificent Mediterranean home overlooking the ocean?
#2 – Give yourself permission to envision every area of your life as a 10. What would that look like? The sky's the limit! Think of every aspect of your life. Remember, you can have it ALL – as far and wide as your imagination can fathom.
#3 – Determine what you want, write it down (research shows you 10x manifestation by getting your thoughts out of your head and onto paper). Write it in first person present tense to direct the energy to the present moment. That's how we close the gap from where we are to where we want to be. Be as detailed as possible. The law of specificity is one of the three most important invisible laws of success. The more specific you are, the easier it will be to bring forth your vision.
How do you feel right now? Thrilled? Expansive? Excited? Inspired? Hopeful? Doubtful? Take some deep relaxing breaths and let yourself percolate. Let it sink in that you have control over your life.
If you have felt like a buoy in the ocean bobbing about at the mercy of the waves, you now know you can anchor yourself with a clear vision of your choice (if some parts of the vision are still fuzzy, no worries. Let it come together organically as you lean into it and TRUST it will come together)
Here's to stepping into the most magnificent version of you – because there is no time like the present!
Give yourself permission to dream…BIG!
Sparkling Love,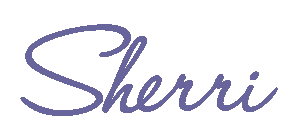 PS – Are you ready to take control of your future? My book, Sexy and Sparkling After 40, gives you 7 proven steps to revitalize your radiance that will empower you to design your life. Get a free e-copy here.
PPS – Need help designing your dream? Sign-up for a free strategy session with me at http://www.callwithsherri2.com/