The unthinkable has happened… You discovered that your life partner has been unfaithful.
Your heart is broken, confidence shattered, trust broken, and it feels like your life has fallen apart.
That is exactly how I felt when my husband cheated on me.
When relationships crumble, you can feel as though your entire life has been shattered.
Although it can seem like you'll never get over it; healing from infidelity is possible. And when you do heal, you will find yourself on the other side, better than you could ever imagine.
Watch the video below and learn three things you can do to put yourself on the path to feeling better.
***If you know you need additional support to get through this tough time I've put together something special and empowering for you – my
FREE 5-day Challenge: Surviving Betrayal.
You'll be given the proven, success tools and strategies I used to release fear and stress and gain clarity, peace, and calm. And I am going to share them with everyone who joins my challenge.
3 Steps to Heal from Infidelity:
1. Journaling – With journaling, you can write down any thought or feeling without the fear of being criticized. You can share your deepest darkest secrets. The beautiful thing about a journal is that it will always be loving and accepting. Often, people will write down something that has been bothering them, and by the time they're done writing, it's unraveled into the root cause of what's troubling them. Another option is to get colored pencils, pens, or crayons and draw a picture. Let the picture express whatever it is you're feeling.
2. Exercise – Moving your body and getting fresh oxygen will help lift your spirits and give you confidence. Marriage failures can affect both your body and mind. Exercise will give you a glow in your complexion and make you feel energized. It will also give you momentum.
3. Develop a relationship with the power that is breathing in you. – This will help you to know that you're not alone. All you have to do is ask for support and know that you have a power within that is greater than yourself. You don't have to let marriage failures stop you from living your life. By connecting to divine love and taking steps to move forward, you can start healing from infidelity and come out the other side a stronger person.
I have no doubt that you can and will overcome the pain of betrayal and find strength, confidence, and peace.

Remember, if you are feeling lost, stuck, and confused and want more help, join my FREE 5-day Challenge: Surviving Betrayal.
Sparkling Love,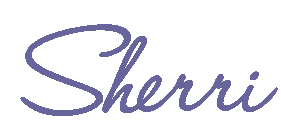 PS – Do you know someone who could benefit from these tools for healing after betrayal? Please pass this message along to them. By simply forwarding this email or sharing the challenge link, you can help them embark on their journey to healing and thriving.