Mother's Day is a day dedicated to honoring the women in our lives who are mothers. Have you ever wondered why we need a day to honor our mothers? Shouldn't we be honoring them more often? Well, yes we should but sometimes we get so caught up in life that we need a reminder.
The same goes for self-care. We should be caring for ourselves all year long, but we could often use a reminder.
Many of us set aside our own needs and desires in order to help someone else. Sometimes it's absolutely necessary to care for someone, especially a sick friend or aging parent. At other times, we may be called upon to support a colleague who is going through emotional upheaval.
Although it is beautiful to give, our time, energy, love, and attention to others – especially at those times when it is absolutely essential that we do so – there is a danger of forgetting about ourselves and our needs to be nurtured. This creates an imbalance in our own lives, causing us to lose our sparkle and self in the process.
How does it look when we become off-balanced when we aren't tending to our own needs?
Well, imagine that you are a big, luscious crystal pitcher filled with lemonade.
Surrounding you is a circle of glasses that want to be filled up. These glasses represent the people in your life – your mate, your kids, your boss, siblings, parents, friends, colleagues, etc. As you focus on filling up everyone's glasses – filling and refilling them because everyone continues to want more – what happens?
Eventually, the pitcher gets emptied. There's no more lemonade to pour into the glasses. The pitcher is depleted. Everyone around you still wants more of your wonderful, yummy lemonade, but if the pitcher is not being refilled and replenished, eventually there is nothing more for you to give. That's what happens when you do not take the time for self-renewal.
Like the pitcher, you eventually have nothing left to offer. You've squeezed yourself dry. Yet, you continue to try to give. However, now what you are able to "serve up" becomes flat – it doesn't taste sweet anymore. Even though you know you are running on empty you push yourself to pour your pitcher anyway. And those who you serve are aware – often unconsciously – that what you're providing isn't as good as it once was. Maybe what you now offer is laced with bitterness, resentment, frustration and even anger.
So, what can you do to refill your pitcher – to renew yourself?
First, it's vital that you understand a key concept: the most important relationship you will ever have in your life is the one you have with yourself! If that relationship is not rock solid, and full of love for yourself, you can lose your way – even lose your sense of Self-and feel isolated, separate, and disconnected from everyone and everything.
Alternatively, the more you nurture your relationship with yourself, the more you are ready and able to have relationships with others and give to them – whether that's a spouse, partner, friends, or family members.
How can you renew and nurture your relationship with you? At the core must be the belief that you are valuable, that you deserve to be cared for, and that you're worth it.
So, the first step is to love yourself. You must be able to see that you are worthy of love and that the most important love you'll ever receive is the love and acceptance you give yourself. It starts with you.
Once you acknowledge that you are important and worthy of love and self-care, you can take time to appreciate who you are and spend time refilling your pitcher. There are many ways to do this. To begin with, plan to give yourself some undivided attention. Focus on what you can do to breathe new life into your body, mind, and spirit.

7 Self-Care Suggestions To Get You Started:
1. Soak in the tub. If you love taking baths, create a tranquil ambiance – including candles and music – and soak in scented bath salts that relax and refresh your entire Being.

2. Get moving. For your body, exercise is another important component to include. Be sure to choose an exercise you enjoy.

3. Eat well. Make healthy food choices and say 'no' to white flour products and refined sugar.

4. Take supplements. Visit a wellness store and get a good supplement plan in place … one you can stick with.

5. Listen to your body. Listen to your body and take care of your needs. Eat when you're hungry, sleep when you're tired, get a massage, indulge in a mani-pedi, and kick any destructive habits/addictions you may be using to cope, like alcohol, drugs, or food abuse. Don't be afraid to reach out for support.

6. Appreciate yourself. Don't forget about the little somethings that put smiles on faces and do those things for you. Write yourself a love letter, send a note of gratitude to yourself or even have flowers delivered to you at home or at work.

7. Just Say "No" – this can be so liberating! Give yourself permission to say no! We exhaust ourselves by saying "yes" when we want to say "no." We fear people won't like us or will be upset with us. Trust that setting a boundary will give you more energy and teach others to respect you and your time.
This is your official reminder to show yourself some special self-love, attention, and appreciation. I encourage you to be a good mom to yourself. Take time this week to care for yourself as you would care for others.
In Love,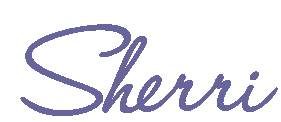 PS – A wonderful way to nurture and care for yourself is to take a few days JUST FOR YOU – where you will be loved and cared for, at the Soul Sparkle Retreat! Join a small intimate beautiful group of like-minded ladies who are looking to do the exact same thing as you – and have FUN doing it! Only a few days left to take advantage of the early early bird pricing!